Strategic Communications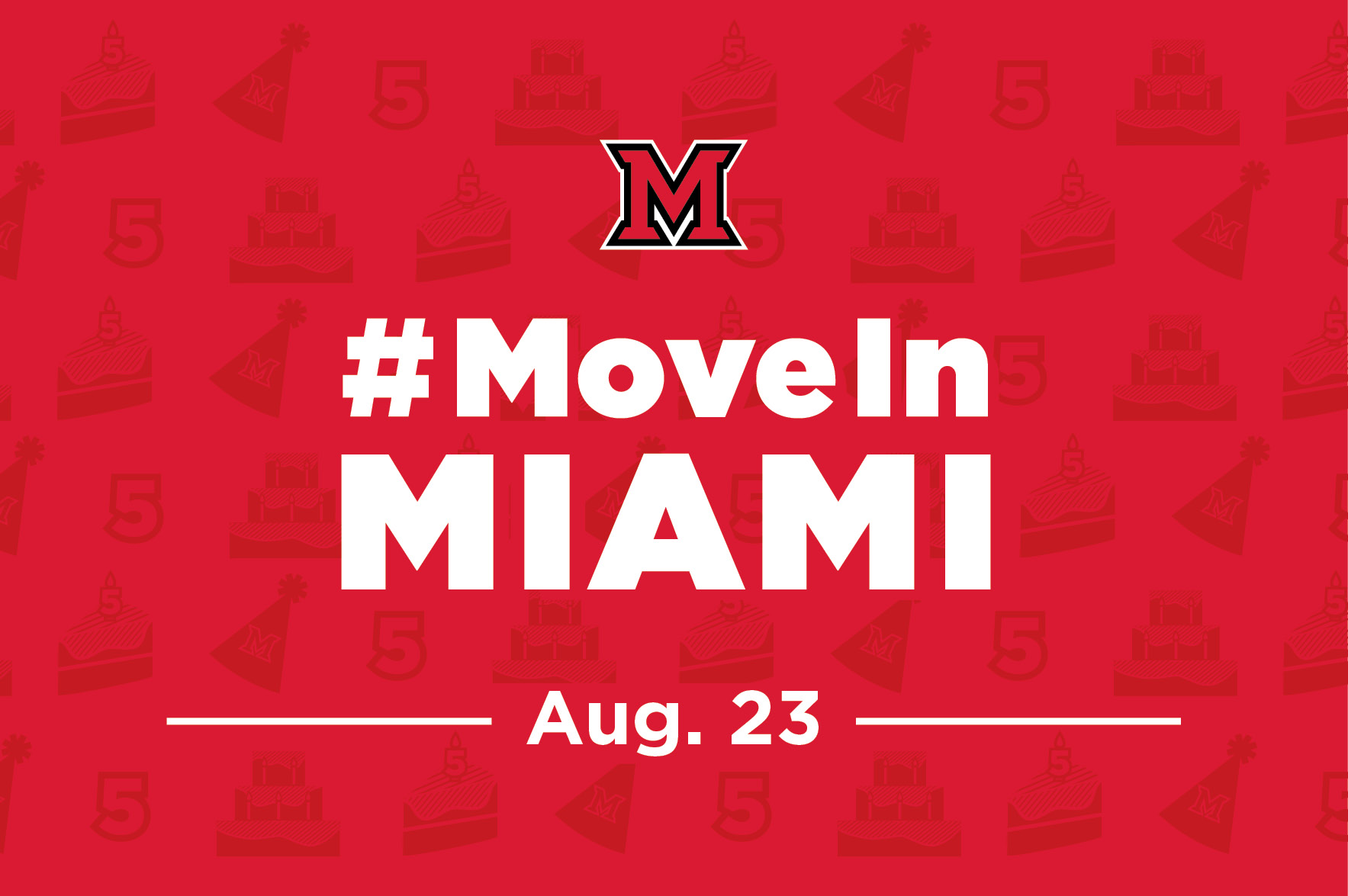 - Welcome to the new Miami University Libraries Connections, staff eNewsletter. In addition to the new look, monthly event calendar and video staff spotlights, this Around the Libraries component will now feature short, need-to-know updates from around the division. This is still a work in progress, so let us know if you have suggestions or updates for future editions.
- #MoveInMiami: The University's annual day-of-giving campaign (separate from move-in day) – is Thursday, Aug. 23. This is a vital platform for telling the Libraries story to alumni and for building a long-term donor base. Vince is looking for volunteers to support the donor thank you effort – both thank you videos the day of and handwritten thank you notes in the week after. If you would like to participate with a gift (participation is far more important than the gift amounts) or want to learn more, check out lib.MiamiOH.edu/MIM.

Access & Borrow
- Access & Borrow has four hiring searches underway at this time. Two (cataloging H-1 & Art/Arch G-2) are part way through the process and two (King G-1 and B.E.S.T. H-1) are still in the early stages.
- A&B summer activities including shifting collections for better access.
- On a behind-the-scenes level, Access & Borrow is starting a documentation initiative to ensure regular activities and important information are preserved in accessible places.

Create & Innovate
- The Create & Innovate Department is launching a Maker and Mobile (M&M) Lab, which will be taken out on campus to assist students and faculty in exploring, experimenting, building, deconstructing, analyzing, reverse engineering, and testing new ideas in safe, interdisciplinary environments. The M&M lab can be used to talk about and demonstrate concepts such as 3D, digital storytelling, multimedia production, virtual reality, coding for fun, and more. Stay tuned!

Steward & Sustain
- Steward & Sustain is excited to announce that Justin Bridges begins as the new Preservation Librarian on Sept. 3. He received his MLIS from Kent State with a focus on preservation and completed a 15-week preservation internship.
- The H1 position is posted and the search committee will begin reviewing applications next week.